The Top Five Digital Marketing Agencies in NYC in 2020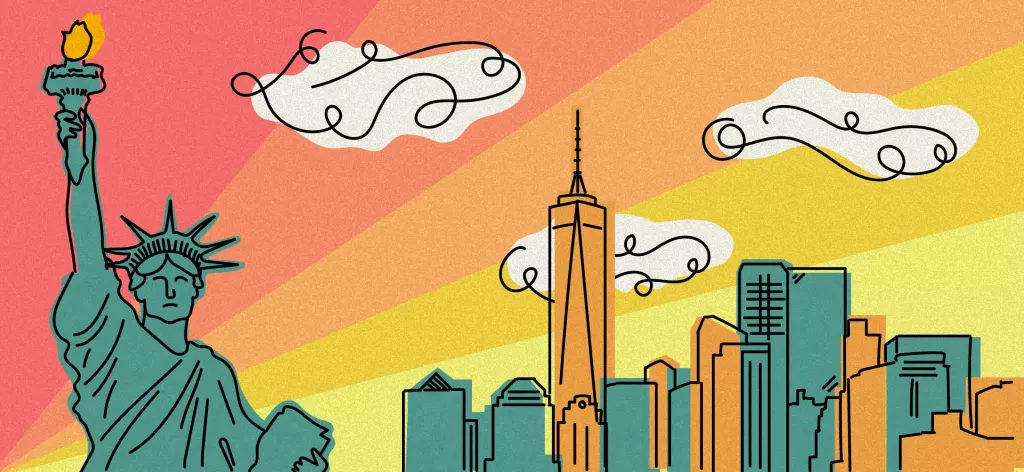 We Help Your Agency Reach New Heights
Switch from multiple tools and spreadsheets to one scalable agency management system.
Every city has its own top-tier marketing agencies. They're the guys everyone knows.
Sometimes they're regarded as bitter rivals; sometimes they inspire up-and-coming agencies to reach bigger and better heights. New York City has a vast and detailed history of advertising prowess, so it's no surprise that competition for the top spots is fierce.

Inspired by our earlier blog post on the top 5 biggest agencies in the world, let's take a look at what they do, and why they do it well. Let's take a look at what they do, and why they do it well.
Technically based in New Jersey, but still close enough to the Big Apple to be included on our list, SmartSites is an award-winning website design and digital marketing agency. Founded by brothers Alex and Michael Melen, SmartSites has developed rapidly over its nine years in business, firmly establishing itself as one of the country's premier agencies in the burgeoning digital field.

An intense focus on customer satisfaction has led to five-star reviews hitting triple figures. The agency has 50+ staff members, working in an array of diverse marketing areas. They offer website and e-commerce development, specializing in digital strategy.

Co-founder Micheal Melen began offering an SEO service out of his college dorm room over a decade ago, and it remains a core tenet of SmartSites to this day. On top of that, the agency also offers a PPC (pay per click) marketing strategy, managing over $20 million worth of paid advertising across multiple channels.

So far, SmartSites has completed over 700 projects for 400+ clients, with both numbers continuing to grow across 2020.
Underscore Marketing is a digital media company with a specialization in health care marketing. They are one of the best digital marketing agencies in NYC and begin projects by asking their customers a simple key question: are you sure your media investments are delivering on your business objectives?

Many people aren't sure about this. That's because many people aren't expertly trained in SEO and digital marketing strategy. That's where a company like Underscore comes in. Employing over 50 staff, their goal is to deliver ROMI-focused insights and media optimizations utilizing both AI and human intelligence. Through this intricate, effective process, they aim to maximize their clients' return on marketing investment.

Their focus on health and wellness industries means they are able to hyper-target health-conscious consumers, health care professionals, and patients. Their campaigns to date have won numerous awards and continue to achieve high standards.
Headquartered in the center of NYC, Blue Fountain Media delivers human-centric experiences that transform global enterprises. Utilizing the skills and expertise of over 100 employees, the agency brands, builds, and promotes their clients, offering end-to-end solutions with a large degree of flexibility and depth.

They are a proud Pactera Edge Company, which allows them to be part of a global organization that specializes in digital transformation consulting, AI-driven experiences, and digital platform engineering. Their areas of expertise include:
Web design and development
Online business consultation and strategy
Possibly taking their name from a David Bowie song, Major Tom is already cool off the blocks. They bill themselves as the next iteration of the digital agency, which sums up their progressive approach and forward-thinking initiative. Digital marketing is all about the new; with the marketing landscape evolving and changing every day, you need a cutting-edge company to guide you to maximum results.

Major Tom prides itself on finding clarity in the chaos. They use a four-phase approach to connect the dots between brand and audience, allowing them to define a strategy before pooling resources together and diving into the tactical execution. Using the results, they figure out the best way for their clients to reach their goals.

Major Tom employ over 50 staff to help them achieve this, specializing in:
A no-nonsense, client-focused approach is what's led Major Tom to major success. No doubt this trend will continue in 2020 and beyond.
Croud's mission statement is simple: build the world's greatest digital performance agency. It was founded in 2011 and now represents one of the largest independent digital agencies, with four offices across the US, UK, and Australia. This distinguished pedigree makes Croud one of the best New York digital marketing agencies in the city, country, and world.

Digital media is a 24/7 business. Croud's approach to their clients was born as a result of these new and constant challenges. Most agencies are under-resourced and over-stretched when it comes to squaring up to these challenges. Croud utilizes its unique "Croud control" technology platform and network of 2,300 "Croudies" to automate the tasks that grind other agencies to a halt.

Croud's goal is always client success and they take a long-term, considered approach to achieve this. They provide services for leading brands across the globe, including:
Last but not least, their in-house creative team, Croud Create, provides an instant creative resource to their media teams, resulting in progressive, cutting-edge campaigns.

Competition is undoubtedly fierce in the Big Apple, but these five companies have managed to rise like cream to the top of their industry. As they continue to break new ground in digital advertising, ask yourself what you can learn from them. What do they do right? Why do their clients keep coming back to them? Could they do anything better? Look to their success and use them to inform your own.