Insights – the Evolution of Reporting!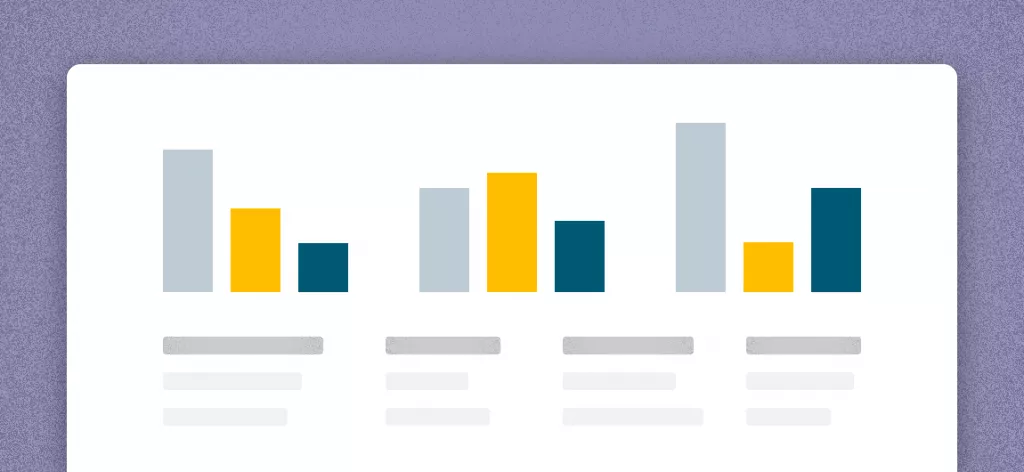 We Help Your Agency Reach New Heights
Switch from multiple tools and spreadsheets to one scalable agency management system.
Productive is all about helping you reach the peak level of your agency's performance.
It holds everything you need under one roof, easily replacing poorly integrated tool stacks and spreadsheets.

This wholesome approach makes it a vast repository of knowledge about projects you've run in the past, the ones you're running now and those you'll be running in the near future.

We've already talked about the two most important agency metrics. But to make all your agency's data easier to leverage, we're unleashing the power of Insights!
Simply put, they're the next step in the evolution of Productive's reporting.

Insights allow you to build a fully customizable report from scratch. After all, you know best what's important for you.

We've prepared a bunch of templates too. Here's a list with a couple of examples:
Actual Utilization by People
Average Invoiced Rate by Client
Invoiced Revenue by Client
Invoiced Revenue by Months
Payments Received This Month by Client
Sales Deals Added by Month
Adding a custom category will help you separate insights based on key business areas they are used for. For example, you can add categories for utilization, profitability, etc. and then group reports under them.

You can also view your Placeholders in Insights as though they are employees. This will give you a more accurate future perspective on financial reporting.
We've added a couple of cool tricks that will help you build powerful, real-time reports in literal seconds. So, let's talk through those first.
Your data can now be grouped in two levels.

For example, if you want to figure out utilization by team member AND by month, you can easily do that now.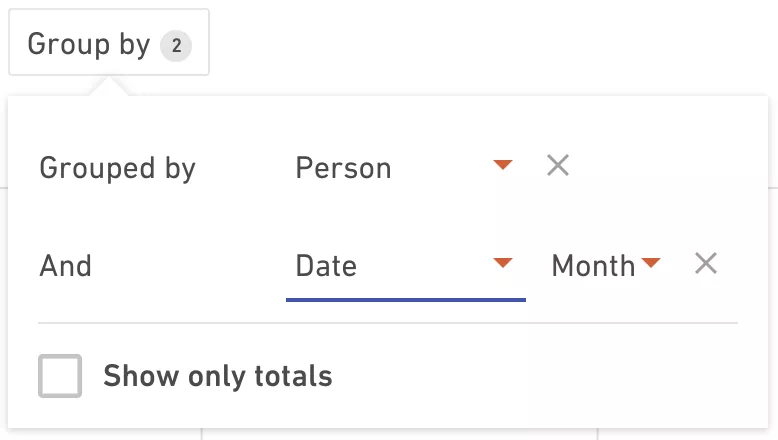 Clicking the Show only totals checkbox allows you to pivot the report by a certain column, for example Billable time.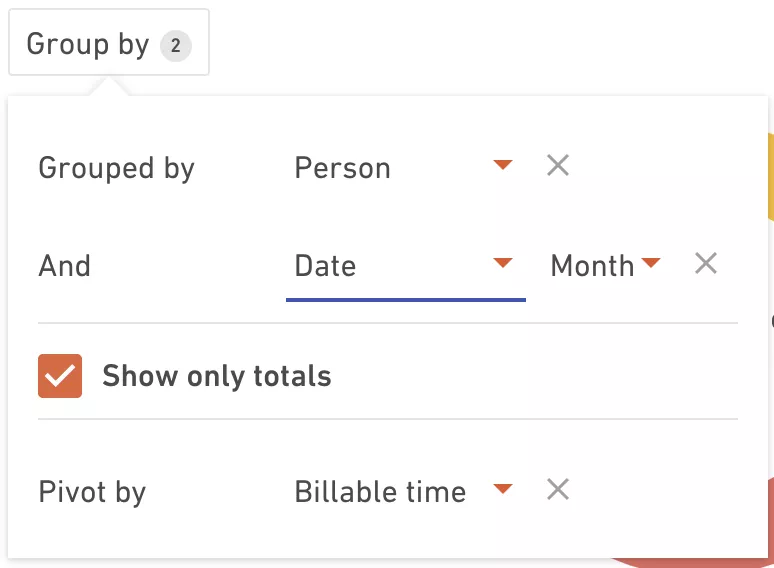 Pivoting, as well as Multi-grouping are only available in Productive's Premium plan. Details about new pricing can be found here.
Adding custom fields to your account allows for even more flexibility in building reports that are tailored specifically for your agency. To learn more about custom fields click here.
You can choose between displaying only a table, only a chart, or both a table and a chart. There are various charts to pick from, all useful for a specific type of report (it's up to you).

We're going to demonstrate how quick and easy it is to build report that shows revenue grouped by:
Business line (custom field – you can add this one too if you want)