How to Use a Sales Pipeline to Improve Your Transparency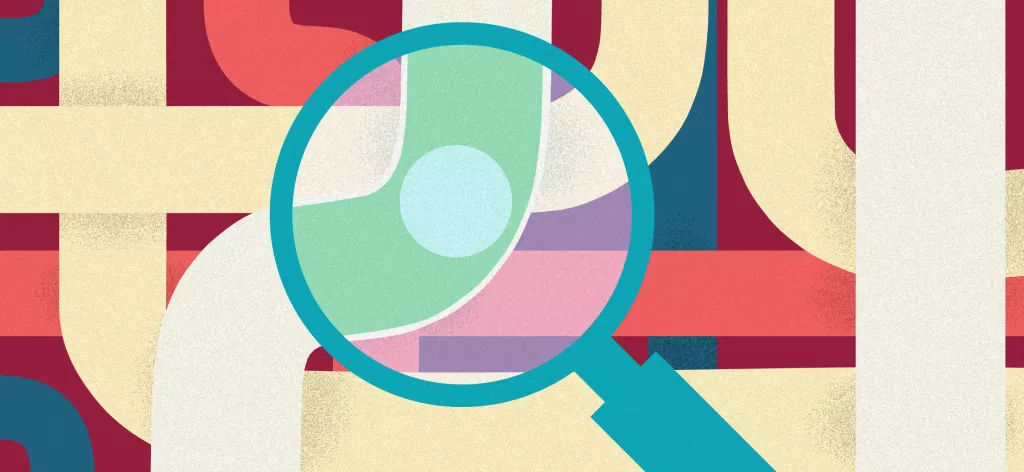 We Help Your Agency Reach New Heights
Switch from multiple tools and spreadsheets to one scalable agency management system.
Using a sales pipeline is vital for your agency's future. It brings in new projects and makes work more exciting, doesn't it?
Yet, even though the sales department brings your team more work, sales efforts don't necessarily always involve teamwork. 

Sometimes you don't need anyone's assistance to land a new deal and it seems normal that sales processes lack transparency. That's a huge trap right there. The less transparency there is, the more major issues can occur—misalignment, overpromising, or lack of consistency while communicating with potential clients.

I don't even need to mention what kinds of issues that can cause: from making you look unprofessional to frustrations within your team, and eventually—losing money.

But let's focus on positive things. We'll show you some examples of how you can use our Sales pipeline in Productive to improve your transparency.
When working on your strategy to land a new sales deal, try including your colleagues to get their perspective.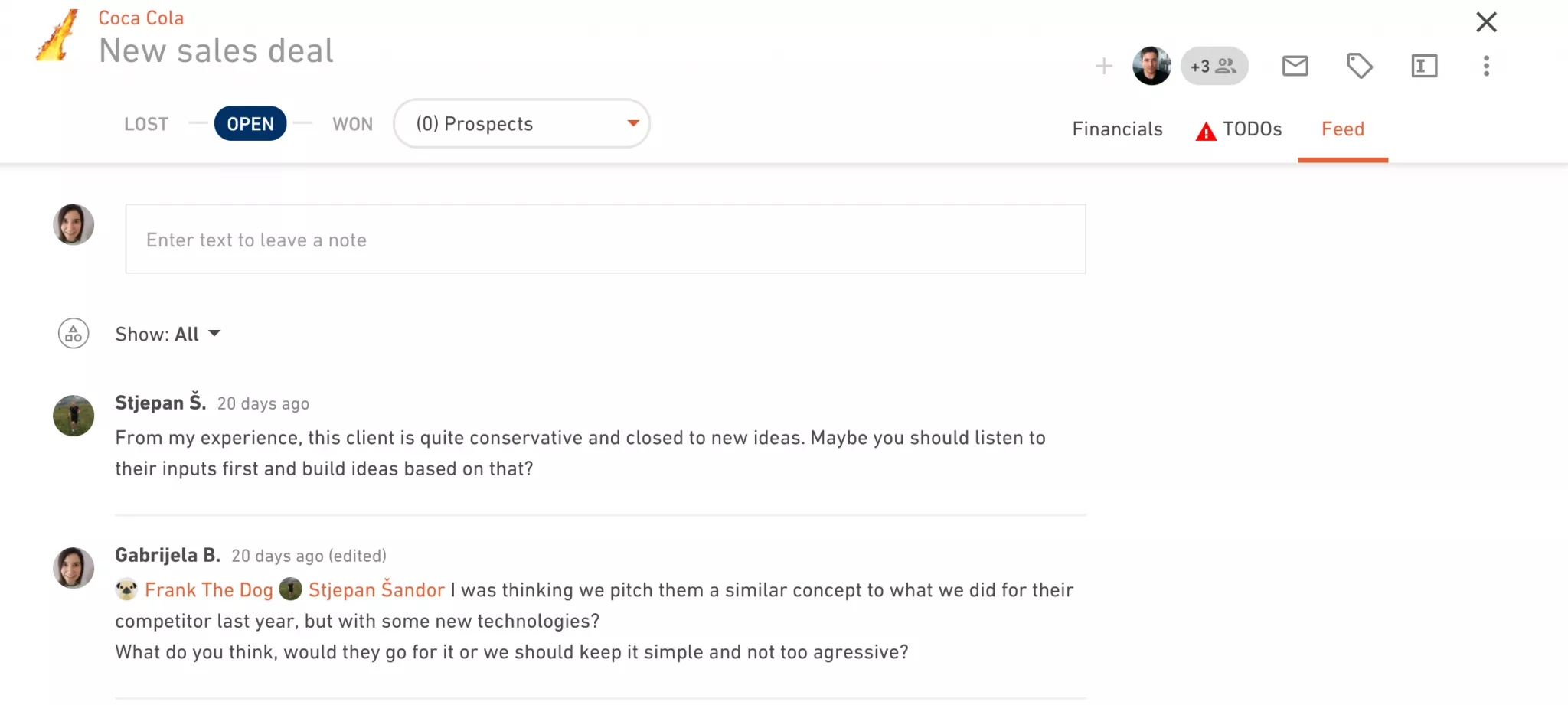 In Productive, your whole team can add comments to a sales deal so you can keep the conversation going, even if you're not sitting in the same room. All your suggestions will stay registered so you can get back to them later for reference.
How irritating it is when your boss constantly pings you, asking: "What's up with that client?" Be one step ahead of your manager and inform them before they ask that question.

Productive offers email integration so you can sync your correspondence with an actual sales opportunity and keep everyone posted on latest updates from your clients. Again, you can use that space to comment, share ideas with your team, or easily get to information without having to dig through your inbox.
Document Project Estimates
Being a scope creep is one of the biggest challenges when managing a project. If that situation happens, you can easily get back to your initial estimate made during the sales process. You can also remind yourself what the logic was behind the estimate. For example, why did you plan 80 hours of design when you ended up working for 120?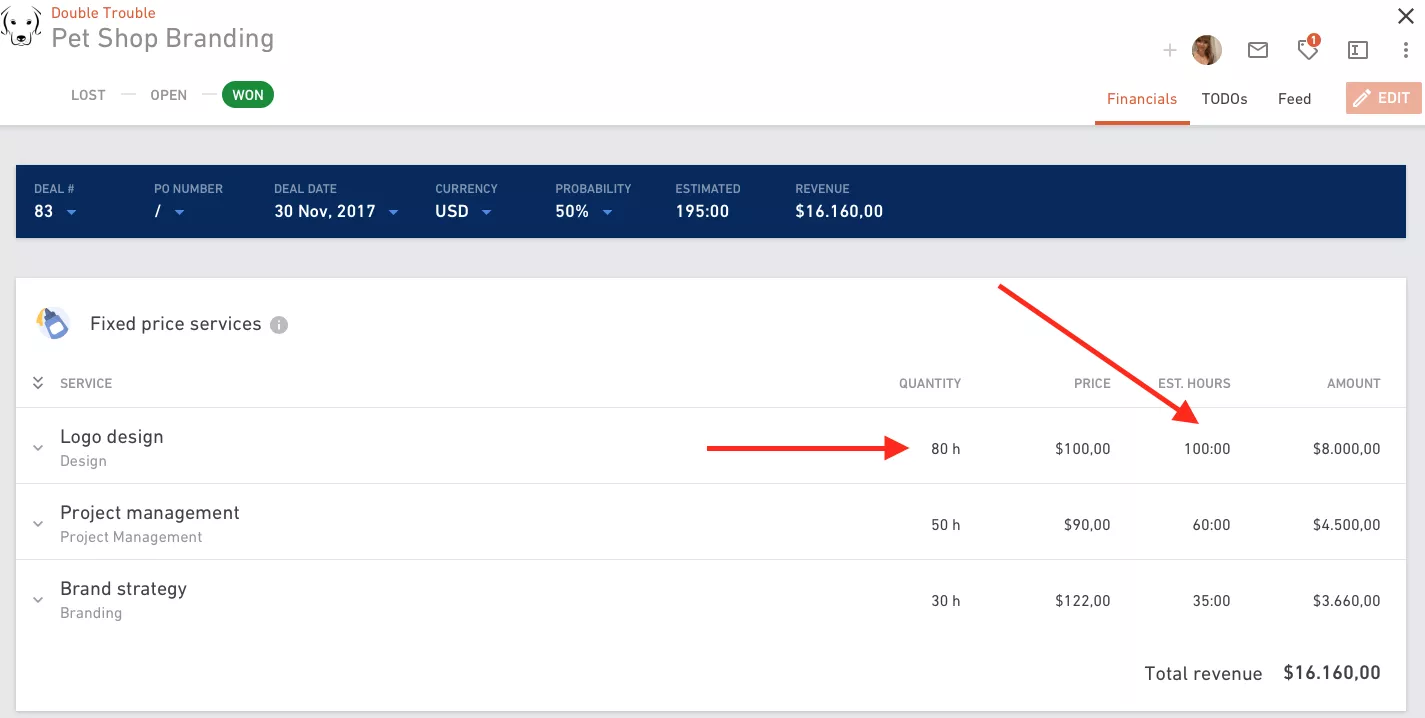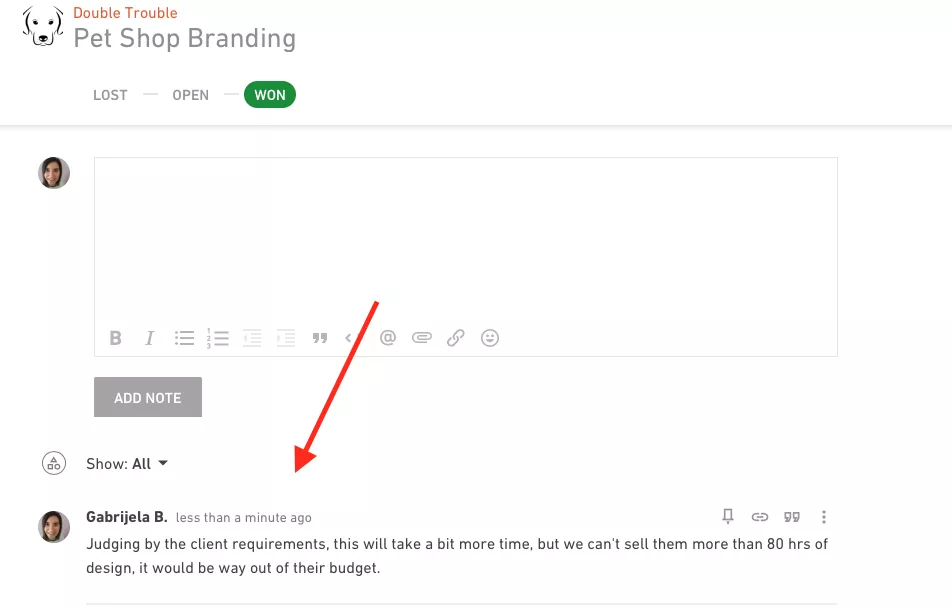 It's easy to collect the pieces of the puzzle when a project was managed in Productive right from the start—while it was still just a sales opportunity.
Discounts are often the reality when it comes to closing deals in the professional services business. It'll probably take at least three or four reviews of a proposal before getting a final yes from the client. In the meantime, you might offer a discount on a service or two, but by the time it ends up in production and billing (months later), there's a huge chance you'll forget exactly how much discount you promised.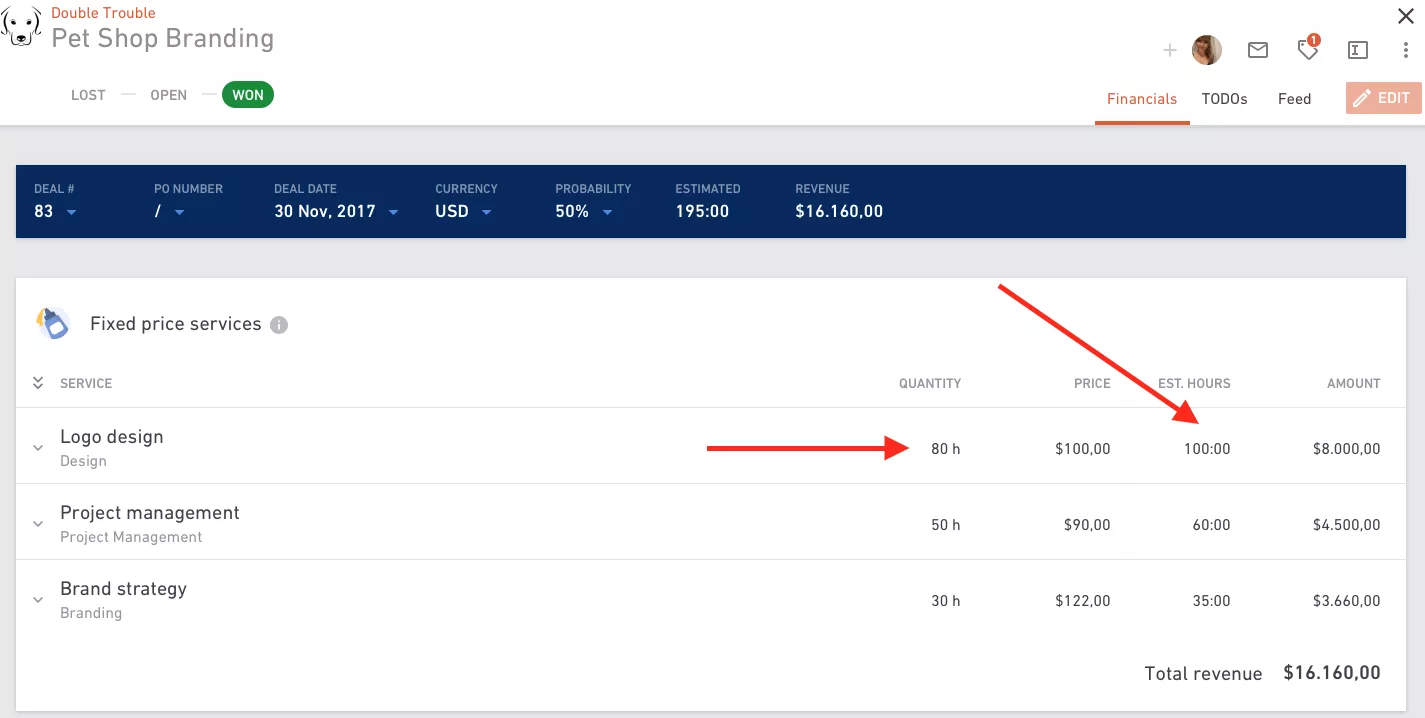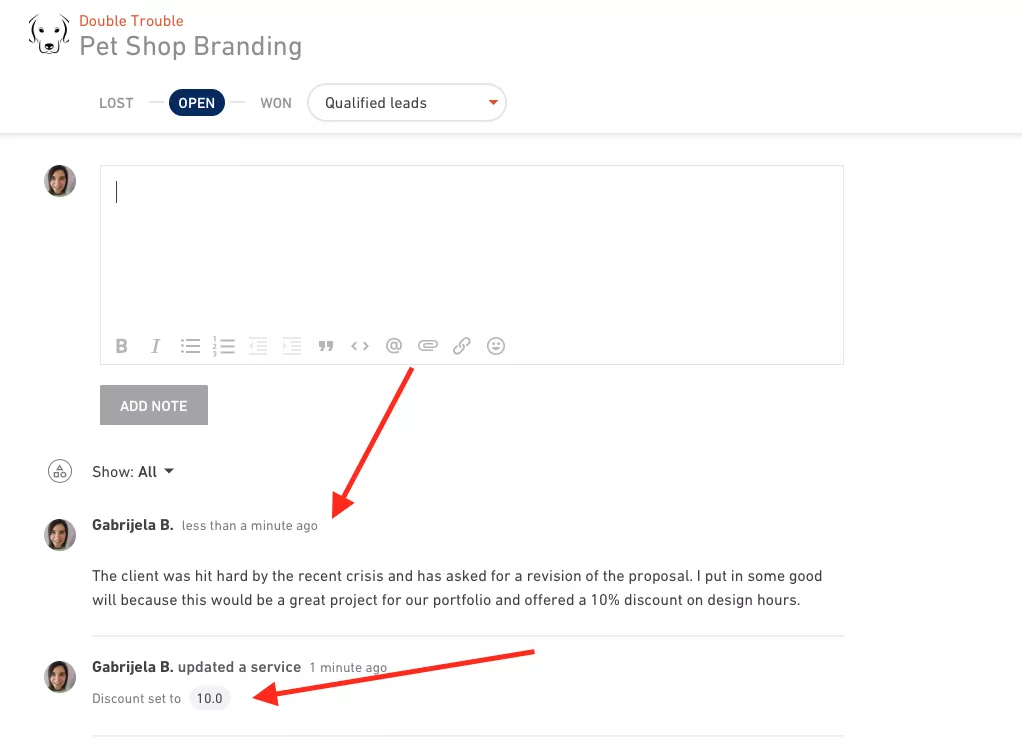 Easily Onboard and Pass On the Torch
Let's say you have a new team member joining your staff. It would be almost impossible to onboard them by providing everything you've ever communicated with your clients in the past year.

Using Sales in Productive, they can easily find it out on their own, simply by reading all the emails and comments in your pipeline. This way, you'll avoid them trying to sell to clients you gave up on months ago or pitching services that your prospects don't require.

If someone leaves the company or takes a two-week vacation, almost anyone from the team can jump in and help close a deal. They have all the information they need in Productive and can easily see what you promised to the client. Aligning your communication towards clients will get easier and easier through time.

These are just some of the benefits you'll get from using Productive's Sales feature. Transparency is a major one, but helping you close deals faster is even more important. So go ahead, create opportunities, and bring new projects to the pipeline! We're excited to help you sell more. Don't hesitate to reach out to us and ask for our help.